The Roommate & I were lucky enough to be in Charlottesville a few weeks ago &
Loretta Lynn
was performing! Neither of us had ever seen her and the concert was outside (I've an aversion to further ruination of my eardrums), so of course we went.
She's 81 & I hope I'm half as with-it when I'm her age. Her voice sounded great & she did many of her hits (certainly most of my faves), plus a medley of a few others. No surprise that her band is rockin', too.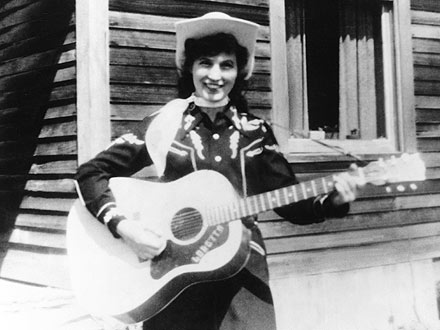 I found her audience quite interesting...in contrast to the Camper van Beethoven/Cracker concert from a few months ago, which was about 80% men aged 40-50s, her show was about 80% women, all older than me (early 50s). Lots of groups of women sans roommates waiting in line with us. Which isn't really a surprise as she's been an outspoken proponent of women's rights and she really knows what she's talking about. (Ever heard "Mother at 15, grandmother at 29"? That's her life.) Here she is singing "One's On the Way" and "The Pill." She didn't write either, but showed some courage singing them in the late 60s/early 70s. Actually, 9 of her songs were banned by radio stations--something to be proud of!
If she has an area of expertise, I'd say it's the double standards for women & men in the US...thank the gods things have changed quite a bit, and she can take a lot of credit for highlighting those inequalities--and bringing some change.
At the concert she chastised her back up singer for having his sleeves rolled up & said she felt it's important to look like a star when she's on stage. She's also tiny (5'2"), so I expect these glittery dresses, besides showing she's a star, also ensure she doesn't get lost on stage.
I'm including some of our favorites, all videos, so you can see her excellent fashion sense, along with some great hair: